Testimonals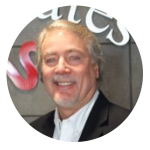 Miller Photography are the best in the business. You will always be glad Scott Miller is on your team no matter what the assignment. He and his team consistently excel at creating the best images to reflect a product or individual's very best characteristics. Bottom line – Scott is talented, very easy to work with, flexible and is a genuine partner in the creative process. He does not disappoint.
Fred Fleischner - Vice President, Corporate Communications
US Beef Corporation aka Arby's
Scott Miller and Miller Photography in Tulsa, OK are specialists in dealing in general, industrial, aerial, and high resolution photography along with video production for over 25 years in a multi state area. Because of their consistent top notch performance, they are a well known and have an established reputation. I appreciate they can do more than just great photos and videos, they added drone photography services to their portfolio. If you need high quality photography and video, I highly recommend Miller Photography.
Tom Allen
Tulsa Manufacturing Company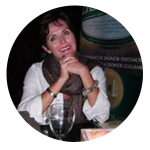 After working with Miller Photography for almost 20 years, I can say that every job I have hired them to do has been beautifully executed. Their professionalism and creativity are second to none. Miller Photography has always stayed in the forefront of new technology and have established a loyal client base both locally and nationally. Scott and John are true artists you can depend upon.
Val Fimbres
Cox Media Group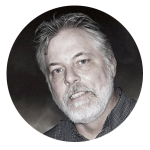 After using Scott Miller and his team for many years, I have found their extensive experience, eye for composition, and knowledge of lighting and other photographic techniques together with his state-of-the-art equipment and up-to-date knowledge of how to use it make him among the best I've ever used. They bring excellence to every project.
Larry Abbott
A Creative Development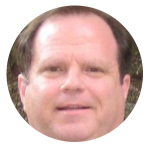 In my industry where creativity is key, it is so important that we work with professionals possessing great imaginative skills. There is no other specialized photographer we entrust our image, our work or our brand to than Miller Photography. As part of designing and constructing the most appealing projects for our clients, we relay on Scott and his team to capture the true feeling of the space and communicate it to the page.
Stuart Harle
Carriage House Designs
Recently, I hired Scott Miller and his team to do a photo and drone shoot for a high-priced house in Tulsa. We experienced unmatched professionalism and prompt delivery. We couldn't be more pleased with the results we received to effectively showcase this property. Well done Scott!
Brian Rigby
Rigby & Associates Auctioneers
I've worked on many projects over the years with Scott and John and they are as solid as it comes. Industry masters in the craft of photography. No matter what job we throw at them (photography/video) they ALWAYS knock it out of the park! They are as professional as it comes and very easy to work with. They also always provide final files back in a timely manner in order to meet strenuous deadlines. I have referred numerous friends and business owners to them over the years and they never disappoint!
We hired Scott & John to do photography work for us and we loved the final product!! They insist on using the best state of the art equipment. We recommend them to anyone needing photos for website, brochures, any sort of marketing banners, etc.. They are awesome to work with! Great guys!!
Arnold Ryals
Arnold Electric
Choose Miller Photography if you want it done right and done by the best. In addition to being very detailed photographers, Scott and John are so pleasant to work with. If you need to make last minute changes, it is not a problem with these guys. I love doing business with Miller Photography!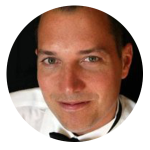 Miller Photography, Inc. is simply the best video and photography studio in Tulsa and in Oklahoma for that matter. Over the years, they are our choice to create top notch photos for our Brand New Muscle Car along with all our automotive restoration work – especially our Eleanor Mustang and other high-end custom builds to serve our clients all over the world. Even our customers know Scott Miller's quality of work and love the photos of their cars. Every project he works on is the best work I could expect. I highly recommend Scott Miller Photography without reservation.
David Miller
US Restoration
We've worked with the Miller Photography team for years and they have proven themselves as the best in meeting our photography needs. Scott and John always do what it takes to solve our creative photography challenges and are so easy to work with. Great work!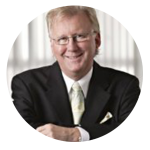 Excellent work in a timely fashion. Easy to work with to create just what we need with each project. This is just some of what describes Scott Miller and his team. He was even able to direct a group of 10 of us and got us on the same page to produce what we needed. Highly recommend!
Bruce Edge
Edge Law Offices
Miller Photography take amazing photos of our staff and products for our website. I am very pleased with their professionalism. I highly recommend contacting them for any photography needs.
Jared Bennett
Route 66 Pharmacy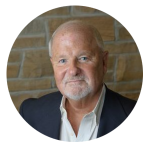 Both Scott Miller and his trusty side-kick John are incredibly talented and super easy to work with – which is very important to me and my line of work. Nobody gives better customer service. Advertising work is stressful to begin with and working with creative people with sorry attitudes is never fun. Scott and John always maintain a cheerful attitude while providing the creative solutions needed in the moment.
I wholeheartedly endorse Miller Photography as one of the best Tulsa photographers.
Bill Hinkle
Hinkle Creative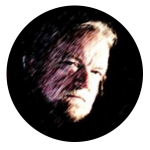 Miller Photography is accommodating and easy to get in touch with you need them. They offer a great studio and work closely with me to make sure we get each project done right.
Jimmy Bloyed
Jimmy Bloyed Creative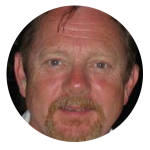 For over 16, I have worked with Scott and John. Bottom line – they are the best of the best in the business. Their facility can handle all of our boating and fishing needs. Thank you Miller Photography for years of excellent service.
David Ittner
Yamaha Marine Group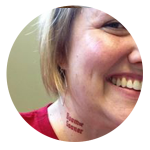 Miller Photography are professional and accommodating to any of our needs and Scott and John couldn't be easier to work with to get the job done. Their studio is excellent and their extensive portfolio shows the quality and extend of their work – I highly recommend them to anyone needing a photograph of a person, place or thing.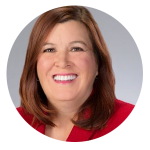 Miller Photography offers fantastic customer service, a wonderful facility and are so accommodating. Scott Miller and his team do great work and get each project done quickly. I highly recommend Miller Photography!
Paige Cole
Williams Company
Miller Photography is reliable, accountable and deliver the goods every time. After working with them on several projects, I couldn't recommend Scott and his team more. There is a reason they've been around forever.
Josh Butts
Josh Butts Creative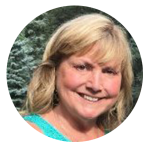 Scott Miller always produces amazing results regardless of the project. I consider him to be one of Tulsa's best and brightest photographers.
Nancy Martin
Ackerman McQueen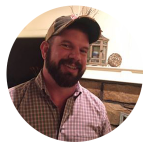 We hired Miller Photography for product shots and our website. I can't say enough how happy I am with them. They were very professional, easy to work with, and most of all, really took the time to get my input on the shots. Without reservation, I highly recommend Scott Miller and his team and will be using them much more in the near future.
Tom Phillips
Premiere Popcorn
We highly recommend Miller Photography. You won't be disappointed! They did an amazing job with Tulsa Symphony's anniversary photo shoot at the Tulsa Air and Space Museum and with portfolio shots of our musicians.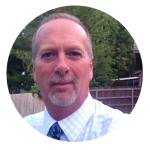 Miller Photography has never let me down whether I've needed him to produce portraits or Tulsa attraction shots. Scott Miller is one of the best photographers I've worked with and have always been impressed with his skills and professionalism.
Bryan Campbell
Tulsa Regional Chamber
Miller Photography is an A+++ company for our photos, videos, machine shop advertising and website. They use modern, up-to-date technology and their product outcome and customer service are fantastic!
Charlie Crumpton
Memorial Machine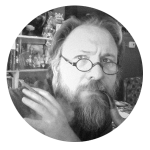 Scott Miller has always offered us reliable and creative products with professionalism and top-notch service. You cannot go wrong with these guys. They have been a stalwart asset to our business.
Douglas Miller
Mullerhaus Publishing Arts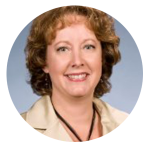 I've worked with Miller Photography for more than 20 years and have found them to be smart, professional, creative, talented. and have NEVER had a problem — what's not to love?
Cari Bashaw
Carr and Carr Attorneys at Law
For the past 25 years of my advertising career, I've worked closely with Miller Photography. Not only are Scott and his crew incredibly competent in using the latest in photographic technology – they are very innovative – with their creativity, they always add that extra something to every project and shoot.
Mack Vanderlip
Creative Writer
For years, we have hired Scott and John for various projects in our business. They are both diligent and very professional in delivering perfect shots.
James McClanahan
Myers-Duren Harley Davison
The Miller Photography team are proven leaders in their field – they have consistently exceeded my expectations in bringing the best to photos and videos!
Tim Redmond
Redmond Growth Consulting
In the face of everyone claiming to be an expert with digital devices, Miller Photography are THE professionals! They offer 21st century State of the Art work.
Charles Wheeler
Fine Arts Painter
Their great customer service and best of the business photography, and quick turnaround are the reasons we choose Miller Photography. They are always very responsive even in the face of having to work in difficult environments.
Perry Powers
Virco Manufacturing
Having worked with many in the industry, Scott Miller is the best, easiest to work with, very accommodating, and patient.
Jason Huber
Graphic Designer
With Miller Photography, there is none better for creating exceptional commercial photography. As a long-term marketing executive, I have chosen them as my first choice for decades.
Bob Callaway
Marketing Maven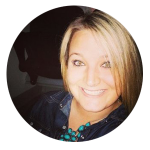 If you want to capture amazing photographs, Scott and John are a great team to employ. I have never been disappointed in the years I have worked with them
Sam Swindell
Williams Companies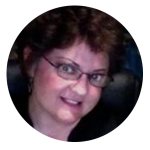 Miller Photography – especially Scott and John produce results far beyond what I could hope for. Plus, they are so easy to work with.
Betsy Perry
Perry Creative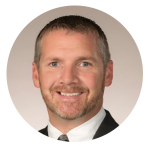 For the last 20 years, we have hired Miller Photography for professional photo services and are always very pleased with the finished product and overall service they provide.
Heath Spiegel
Guaranty Abstract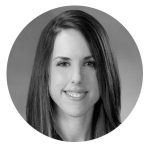 My employer, Bank of Oklahoma, has hired Scott Miller and his team for years to take our professional portraits. They are super fast, extremely reliable, and friendly to work with. We can always count on them for top quality photos and great customer service!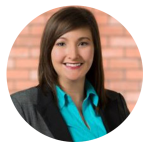 Miller Photography is shows their dedication to their clients by always being willing to go the extra mile and to exceed expectations in meeting their needs.
Brianna Autry
KKT Architects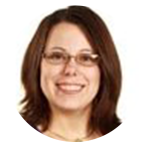 Miller Photography provides professional service and the images of my interior design projects showcase the spaces perfectly.
Julie O'Connor
JKO Interior Design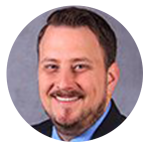 With Miller Photography, I always get prompt service and incredible results. Highly recommended!!!
Ryan Shaffer
CBRE Real Estate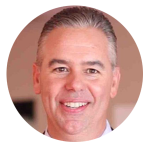 Miller Photography is the best in Tulsa – outstanding experience and great results!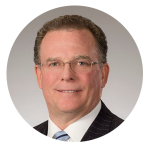 Miller Photography is top notch and produces outstanding quality of prints!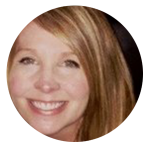 Scott Miller always delivers excellent work and is so easy to work with!
Jennifer Jones
Bank of Oklahoma
If you are looking for a team of veterans that do it right every time, Miller Photography is your team.
Miller Photography offers an outstanding facility for photography and video work.
Keith Slane
Making Waves Productions