About Miller Photography
Miller Photography's 8000 square foot studio is conveniently located near downtown Tulsa, in the historic Pearl District. Our state-of-the-art facilities feature a 40-foot cyclorama wall, drive-in capability, digital
editing suite and full kitchen with a food prep area. We also own one of the largest "bank lights" in the
entire Midwest, Capable of committing up to 15,000 watts of tungsten light or 12,000 watt seconds of strobe light, it's ideal for lighting cars, trucks, boats, motorcycles, other sizable products, and large groups of people. This bank light can even be used on location. In fact, all of our equipment is portable – making location shoots a breeze.
At Miller Photography, our goal is for you to get the most out of us. We encourage our clients to be involved in their photo and video shoots. We're open to your ideas, direction and input. Perhaps most importantly, whether shooting in our studio or on location, stills or video, we always do our best to make you look your best.
ABOUT SCOTT MILLER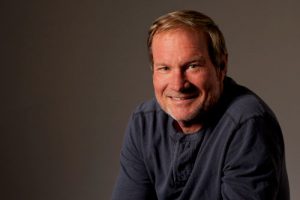 After attending the nationally-accredited Brooks Institute of Photography in Santa Barbara, CA, Scott Miller spent a couple of years putting his newly acquired skills to use in Chicago. Shortly after moving to Tulsa in the early 1980s, Scott joined Ackerman McQueen, a nationally-known ad agency, as a staff photographer. There, he shot for such clients as American Airlines, the NRA, Brunswick, Daisy Manufacturing, Rheem/Ruud, DuPont, Zebco, Memorex-Telex, and others.
Since founding Miller Photography, Inc. in 1990, Scott's assignments have taken him all across the USA. Over his career, Scott's work has been published in countless national publications, ad campaigns, catalogs, brochures, annual reports and corporate websites.
Dozens of awards and hundreds of satisfied clients later, Scott's passion continues. A passion not only for photography, but for his family, the environment – and all things living.
ABOUT JOHN O'CONNOR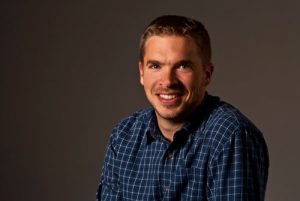 Ever since graduating from Tulsa Tech's photography program in 1997, John O'Connor has been an
important and integral part of the Miller Photography team.
John is a very accomplished still and video camera operator, but that's just the tip of the iceberg. He's also an expert lighting director, Photoshop and graphics editor, set builder, production coordinator, drone pilot – and more. John's assistance, both in the studio and on locations – from North Dakota to south Texas,
Baltimore to LA – has proven invaluable.
John loves working in the ever-changing world of commercial photography. He's also an avid outdoorsman and enjoys spending time with his wife and their son.